Xpel(Brand) –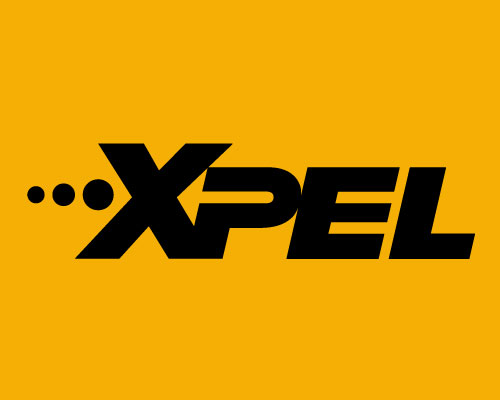 Ultimate Fusion PPF : ULTIMATE FUSION is an optically clear, high gloss, self-healing film that protects vehicles from rock chips, scuffs, and light scratches. Developed with a hydrophobic top-coat, the film's naturally slick surface helps repel water, making protected surfaces easier to wash and stay clean.
Ultimate Plus PPF : ULTIMATE PLUS™ is one of the most advanced paint protection films on the market. Available in three different thicknesses to offer you the protection you need for exterior and interior surfaces. The entire ULTIMATE PLUS line up is virtually invisible and provides protection from everyday damages including scuffs, scratches, chips and more.
Stealth : As smooth as satin. Whether your vehicle is matte, frozen or frosted, self-healing STEALTH ™ will keep it looking effortlessly pristine. Or, protect your gloss paint with a whole new matte look!Nano Ceramic Window Tint : There's no better place to start than the top. If you're wanting the most out of your next window tint application, it's time to start looking at nano-ceramic film options from XPEL. Designed for maximum UV protection & heat rejection. this window tint can keep your vehicle cooler & more comfortable wherever you're headed.
Ceramic Coating Automotive : FUSION PLUS ™ bonds at the molecular level to seal and protect surfaces from environmental contaminants, harmful UV rays, and insect acids. FUSION PLUS also provides resistance to light scratches and fading. Its hydrophobic properties repel dirt and liquids, making surfaces easier to clean.
Ceramic Coating Marine : FUSION PLUS ™ MARINE Ceramic Coating is a protective barrier from friction, heat, and solvents from the harsh and demanding conditions most marine surfaces encounter. FUSION PLUS MARINE will help keep your water recreation vehicle looking new and glossy for years to come.
Surface Ceramic Coating : Developed to perform in a wide variety of surface types, FUSION PLUS Ceramic Coating offers unrivaled gloss, superior hydrophobic protection, and improved scratch resistance with a single application.
Llumar (Brand) –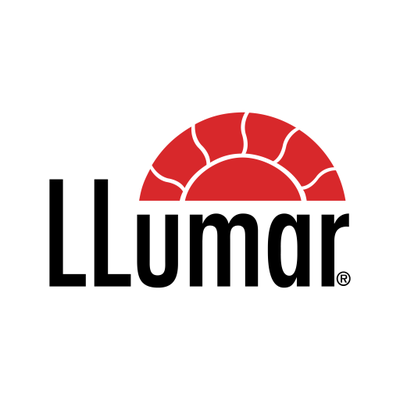 Valor – LLumar® Valor paint protection film gives you the self-healing protection of premium PPF with a ceramic-style finish in a single product. An ultra-glossy finish that repels so much dirt and water, it practically cleans itself—that's called hydrophobicity. Valor offers a strong shield for your car's exterior against all kinds of road hazards. We back Valor with a manufacturer's limited 12 year warranty because it's made to stand up to nature's worst for many miles.
Platinum Gloss – LLumar® Platinum PPF is a favorite of auto enthusiasts and purists alike, because it helps defend a new finish against damage from a long list of threats: Flying rocks, Road Salt, Sand, Dirt, Bugs, Oil, and more. Thanks to a high-shine topcoat that's made to blend with factory-fresh auto paint, this film is nearly impossible to detect when you choose partial PPF coverage. It also looks and provides incredible protection as a full wrap. One of the best features of gloss finish LLumar Platinum PPF is its self-healing surface: swirl marks and minor scratches disappear with exposure to heat from your engine or the sun. Our hydrophobic, water-beading HydroGard™ technology provides stain resistance and enhanced durability. A 10-year manufacturer's limited warranty* covers your investment in gloss finish LLumar Platinum PPF so you can wash, wax, and drive your vehicle worry-free.
Platinum Matte – LLumar® Platinum matte paint protection film transforms your vehicle's finish with serious defense against damage and a custom style statement. If your car has a flat finish, this PPF will blend right in. It can also be used to alter the finish of any glossy automotive paint. Optical clarity ensures your color will stay true. Plus, you'll get the full benefits of premium PPF protection just like you do with Platinum Gloss PPF.Even with its flat finish, LLumar Platinum Matte effectively beads water. It features our hydrophobic HydroGard™ top-coat to repel moisture, help fight stains, and enhance durability. LLumar Platinum Matte also self-heals surface scratches with heat from an engine or the sun and stands up to all kinds of threats to a car's fresh finish. No more worries about flying rocks, winter salt, sand, dirt, bugs, oil and more. Drive with confidence. This PPF is backed by a 10-year manufacturer's limited warranty*.
Ceramic Window Tint – If you demand top-level performance combined with a custom look, you've found your answer in ceramic window tint. It starts with the same ultra-thin material as other tint but then is coated with microscopic nano-ceramic particles that are invisible to the eye, yet powerful enough to reduce glare, block 99% of damaging UV rays, and handle the sun's most heat-generating infrared rays. This latest engineering makes a significant difference in how you feel and how fast your car cools down.
Avery Dennison (Brand) –

SW900 Vinyl Wrap – The Supreme Wrapping™ Film car wraps portfolio and MPI 1105 digital wrapping film take command of soft, subtle hues and bold, bright colors to achieve a wide variety of custom effects and graphic finishes. Premium vinyl vehicle wraps from Avery Dennison combine style with performance, versatility and easy application for a stunning transformation of any vehicle.
Finishes offered:
Gloss
Matte
Satin
Carbon Fiber
Chrome
Metallic
Special Effects
3M (Brand) –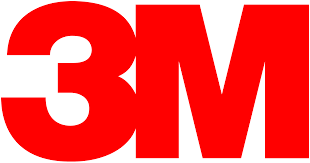 1080 Vinyl Wrap – 3M has been a leader in innovation from the very beginning. The science behind 3M wrap film provides superior performance, offering ease of use to graphics installers and leading to outstanding results. With more than 100 colors from which to choose, Wrap Film Series 1080 offers an unparalleled combination of shades and finishes to create truly unique and innovative designs.
Finishes offered:
Gloss
Matte
Satin
Carbon Fiber
Chrome
Metallic
Special Effects